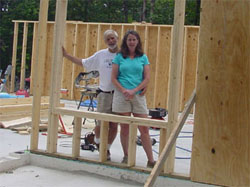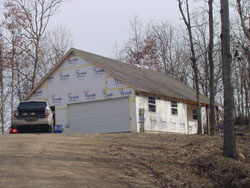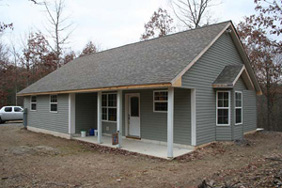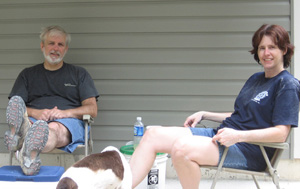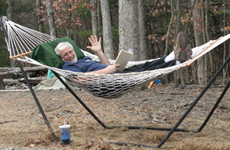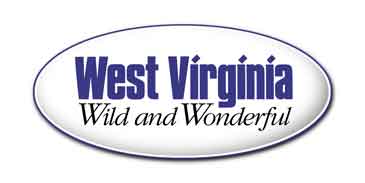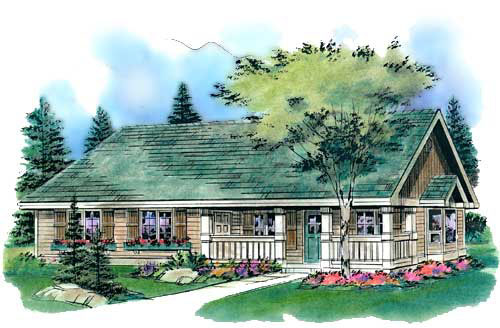 The Kirkpatrick's BIG D.I.Y. Project
We did not "have a house built," we built our own house!
Why did we build a house in West Virginia? During late summer 2004, Mike and I rode our motorcycles through the area. We really enjoyed the spectacular mountain roads and beautiful scenery. Oddly enough, we both thought it would be cool to own a piece of land nearby so we'd have a base camp, so to speak, for future trips. It's just not as much fun riding around our suburban Maryland home. We started looking later that same year and by December we had found and settled on a piece of land near Romney, West Virginia. Our lot is just under 6 acres.
Not wanting to amass a huge debt, we decided to do most of the work ourselves. Many times throughout the process, we both wondered if we were insane or just drunk when we decided to do this. It was tough. But a rewarding kind of tough. Now it's done and we get to sit back and enjoy the place.